Holistic Material Management
The digitization of the manufacturing industry is a global issue. By generating a digital image of the entire value chain, the "digital twin" enables idea generation and optimization in the virtual world.
The handling of materials and semi-finished products is of essential importance in this scenario. Standardized material information is an indispensable part of the central "PLM data backbone".
Thanks to the Siemens IMM – "Integrated Material Management" solution, this critical material data is no longer scattered at different locations in data silos within an organisation. The established PLM system is enabled to provide the digital twin with consolidated material information from a central and unique source.
Through the complete integration into your product development process, all participants in the process context have the material information relevant to them. And this with all required parameters and attributes, e.g. for correct material handling, technologies, sustainability, substance compliance, visualization, production, etc.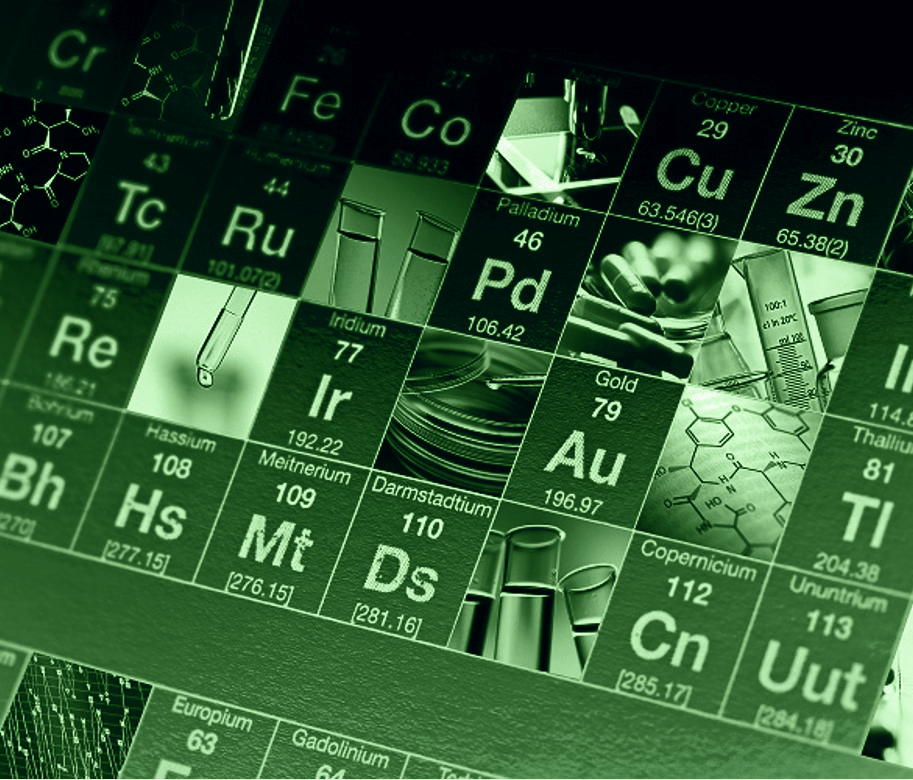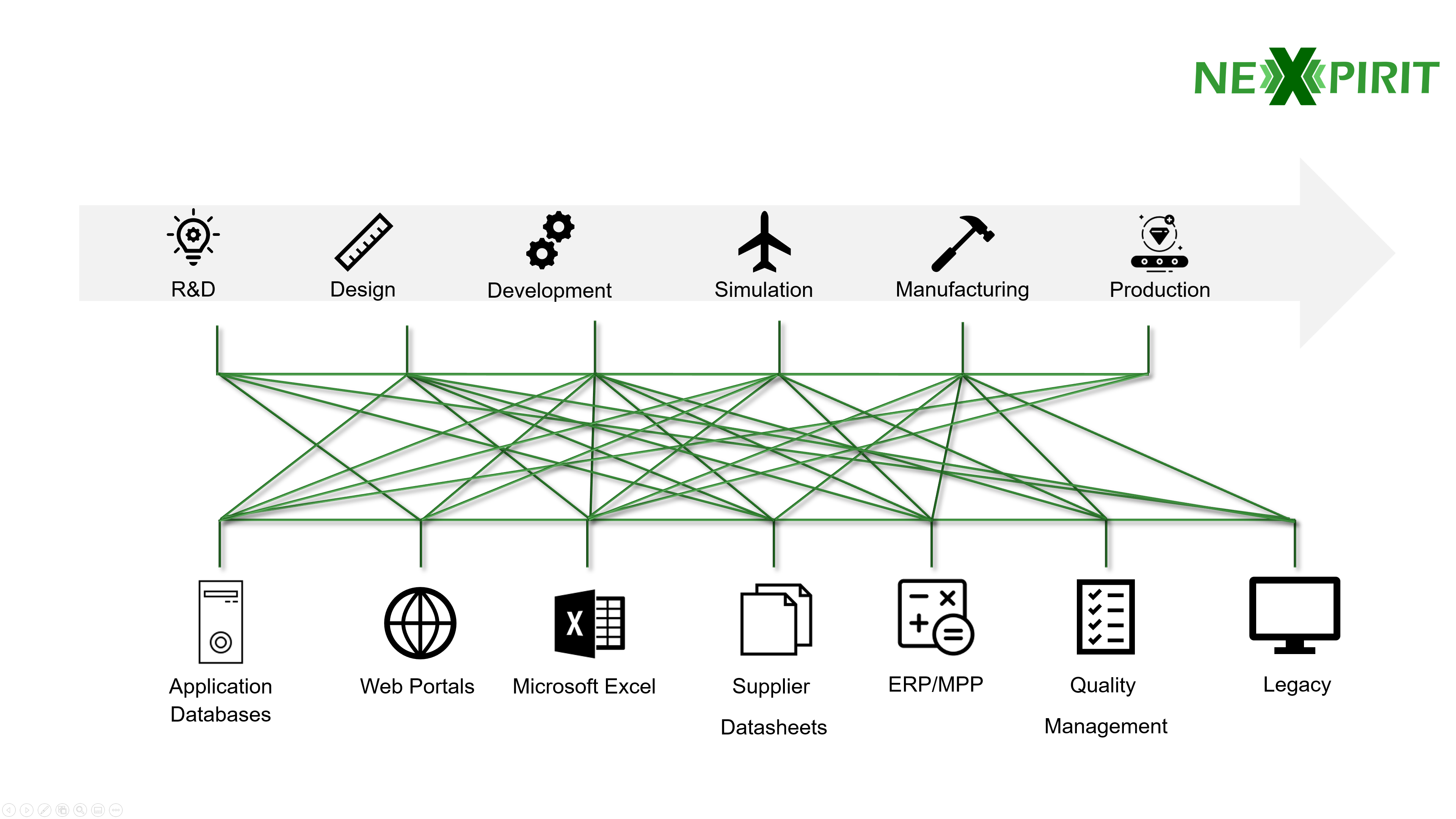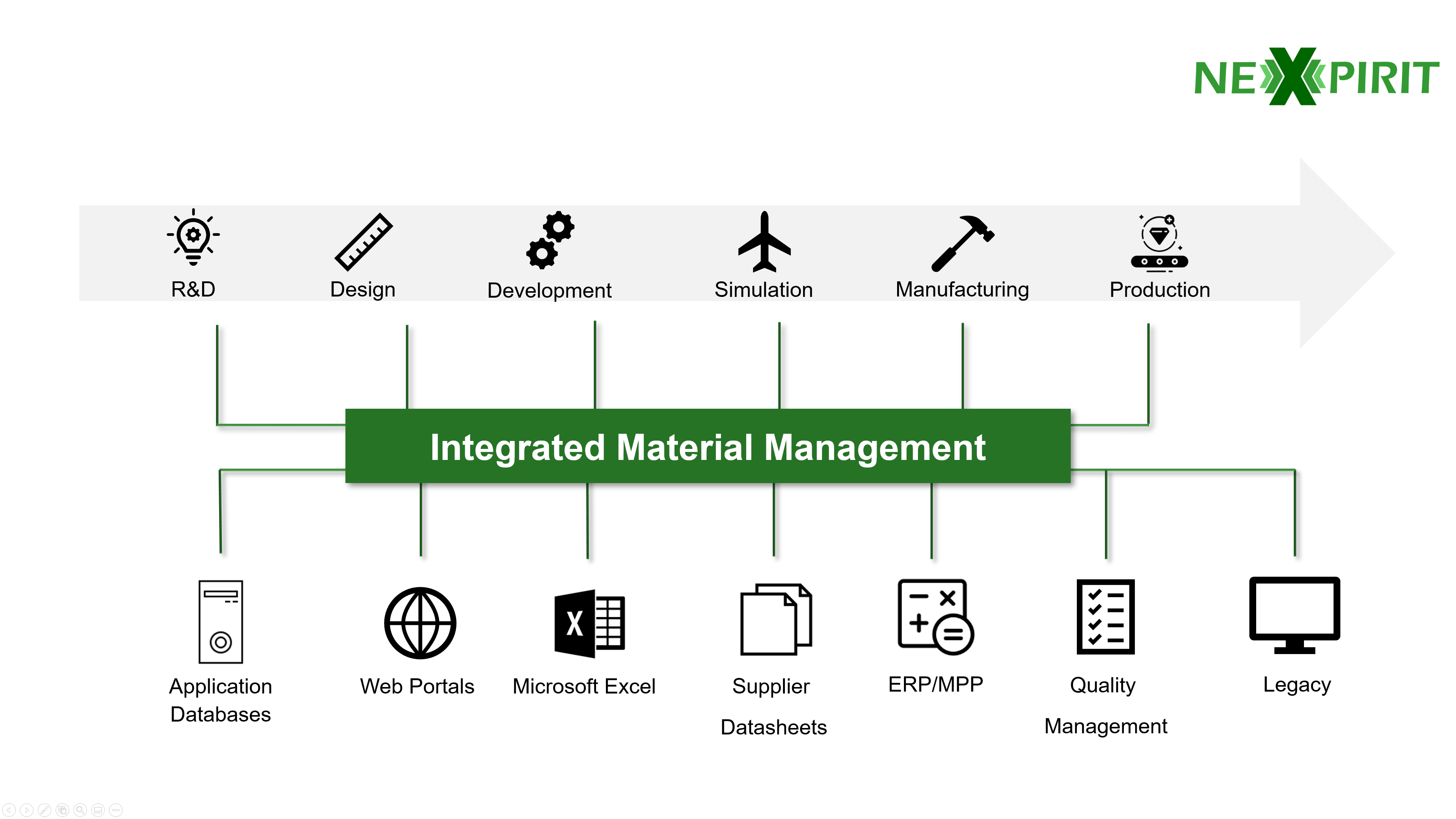 How have global manufacturing companies developed products for many years without integrated materials data management in their product lifecycle management systems? The simple answer is that most companies do not manage material data in their enterprise PLM systems, but instead in multiple silos, and integration of these silos is accomplished through laborious manual reconciliation processes executed with many checks and balances at each handoff. The effectiveness of manual material data integration processes has been stretched by an ever-increasing number of legal requirements regulations such as recent SCIP Database. Further an increasing number of product recalls due to quality issues, product line complexities resulting from increased customization of products for global markets and constant cost and time-to-market pressures from global competition.
With Teamcenter® Integrated Material Management enables the usage of enterprise-wide use of approved material information for mission-critical product functions, such as design, engineering, compliance and manufacturing. Integrated Material Management provides a way to seamlessly manage the lifecycle of materials big data, and help companies avoid the costly consequences of getting it wrong or being left behind. In the new world of material-driven product designs, integrated material management reduces development costs by delivering immediate value:
"Teamcenter integrated material management is the platform to standardize raw material processes across the enterprise and across business functions, to enable steering, transparency and information exchange for all technical material aspects."
"With a single source for material data, we now spend less time searching for the right materials.  Our materials are now directly accessible from the design and simulation tools and easy to find."
"A big win for GM is that materials can now be searched, selected and assigned based on the application or functional area."
Intelligently integrating material and substance information into your design environment

Granting your designers access to an approved materials library when creating material assignments from various CAD/CAE solutions

Capturing and reporting on the material content of your products early on in the design process

Support simulation specialists with consistent and detailed physical properties of materials to improve the simulation

Enable design for compliance by using compliant and sustainable materials early in the design cycle

Leverages standard material cataloges, provided by Nexpirit, assuring consistency across all material definitions including environmental, footprint, physical, mechanical and chemical information